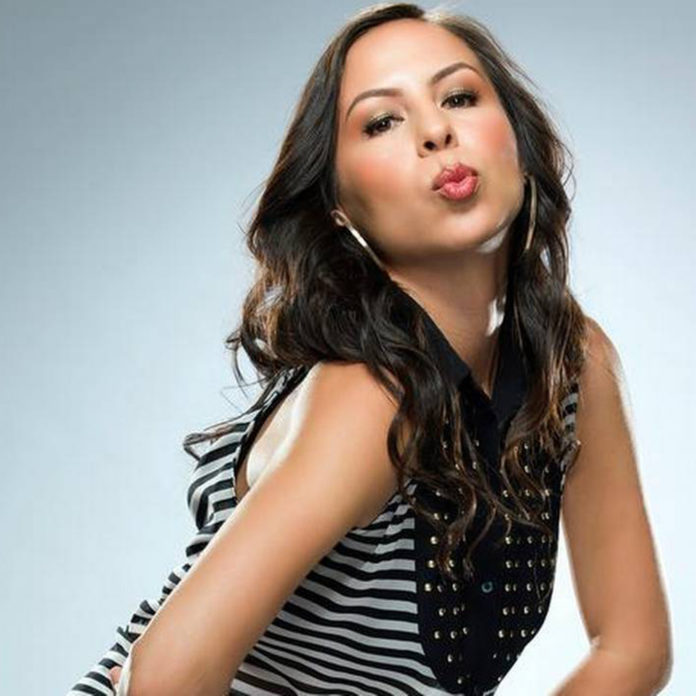 The vibrant, uncompromisingly ridiculous character of Bon Qui Qui was introduced to the world five years ago as part of a stand-up stint by comedian Anjelah Johnson. The MAD TV clip went viral on YouTube, with multiple versions hitting tens of millions of views.
Johnson nailed a very specific kind of character that is both hood, latino, current, and obviously all kinds of deluded as well. What is interesting is the progression she has brought about, elevating the character's brand by doing a full-length album that was released early last year, which charted on iTunes.
What is interesting is how she struck a balance between a deficient taste level that is definitely hood, and legitimately credible production value. The timeline of Bon Qui Qui going from fast food front-of-house to debut recording artist is interesting, but very clearly thought through. Recently, she released a new single with a music video that once again is a step up for the character and the brand.
I know that some conservative Christians may struggle with the final product, but as a performer Anjelah Johnson has been very open about her career and her faith. As a character, Bon Qui Qui is her own person – representing a comedic perspective of a certain demographic present in modern society.
I believe that Anjelah's success with Bon Qui Qui should be celebrated – especially as it will reach a broader audience that would give Johnson more influence when it comes to things that matter, like faith and good life choices.
I really struggle when people – especially Christians – are quick to judge. Sometimes a growing platform in media, especially, can receive more flack than it deserves. Whether it be legitimate concern, a fear of how the world has changed or a slight jealousy concerning someone's success, any concern for what is happening on public platforms should result in prayer and solution-driven response. There is a reason things are popular in media today. We need more people who have a solid foundation in faith growing their influence in the entertainment industry.
Jesus came with a message of grace. He died so that we would not have to experience condemnation, but live in freedom. You may have tried many things to be "free". There are many options presented to us that promise a good, fun, unrestrained life. But I have only found one that truly delivers on that promise – knowing God personally. If you want to find out more, click on the link below.
Do you have questions about Jesus or would like to know more? We would love to connect with you. Just click below to send us your questions!