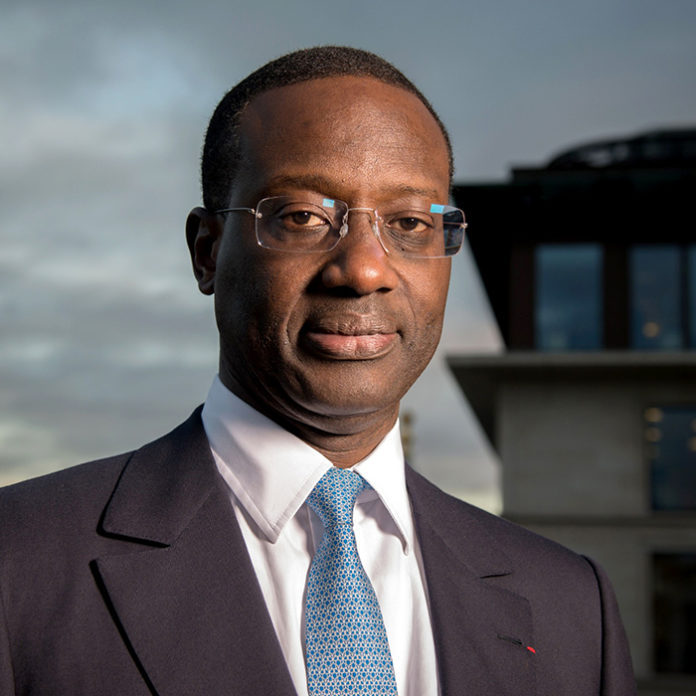 Truly, perspective is everything! Big Up Africa is a feature in which we choose to look at our African continent only through positive and hopeful lenses; celebrating courageous, innovative people from Africa and highlighting their inspiring stories. And since the launch of this feature many months ago, we are not short of achievements to celebrate!
Today's story is best told in the words of Zimbabwe's richest man, telecomms mogul and philanthropist, Strive Masiyiwa (do yourself a favour and visit his Facebook page):
"Last week, one of the oldest and largest banks in the world; Credit Suisse, named Tidjane Thiam, an African from Ivory Coast, as its new CEO. It made headlines around the world. It was easily the biggest news of the corporate world last week. Even before his appointment to this role, Tidjane was the first and only African to head up, a company in the top 100 of the companies listed on the London Stock Exchange. Now he has been appointed to an even bigger position.
Tidjane is a remarkable player; he is to the corporate world what Didier Drogba, or Samuel Et'o was to soccer. Being an Arsenal supporter he would no doubt want me to include Thiery Henry!"
For the past three decades, Thiam has occupied positions of a Minister in his home country, a World Bank executive in the US, a consultant at Mckinsey in Paris and lately, an nsurance man at Aviva , then Prudential Plc in London – Thiam is a rare brain, a truly exceptional individual.
"Africa, has a lot of entrepreneurs, who can start businesses, but we have a big shortage of more Tidjane Thiam's. Let's celebrate his achievement, and let it inspire the next generation of African professionals… Yes we can!"
Our hope here at 1Africa, is that stories of success like Thiam's one, will become source of inspiration to many young Africans who thought it impossible to achieve their dreams.
Special thanks to Strive Masiyiwa.
Do you have questions about Jesus or would like to know more? We would love to connect with you. Just click below to send us your questions!