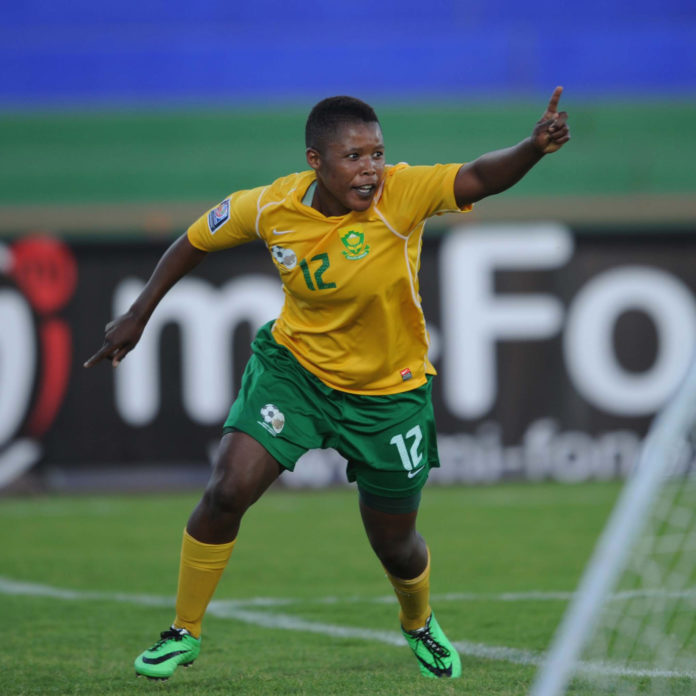 Some fascinating news seems to have slipped the African news radar over the last couple of weeks. Let's rephrase: maybe someone reported it but we at 1Africa sure wish they'd made more noise about it! This week on our Big Up Africa feature, we are honoring Portia Modise, a striker for the South African women's soccer team, known by adoring fans as Banyana Banyana.
Portia's claim to fame is huge. She recently won the South African Sports Star of the Year Award at a glitzy ceremony in Sandton, a really posh and affluent part of Johannesburg, South Africa and, with the accolade, a juicy cash prize of 1,000,000 South African Rands (that's about USD87,850 by today's estimates). She is the first woman to take home this award and, as if that's not enough, is also the first African soccer player to score 100 goals at international level. Not the first African woman, the first African player. Period.
Not only is she is a champion on the sports field; she's a sweetheart off it too. Portia has said publicly that she wants to give part of her award winnings to women's football in South Africa. If this little write-up hasn't endeared you to Portia Modise just yet, her interview below with Morning Live's Leanne Manas will do the trick. We definitely need more people as humble, hardworking, passionate and full of faith in the public sphere as Portia and we want to salute her today. We're thoroughly inspired.
Do you have questions about Jesus or would like to know more? We would love to connect with you. Just click below to send us your questions!