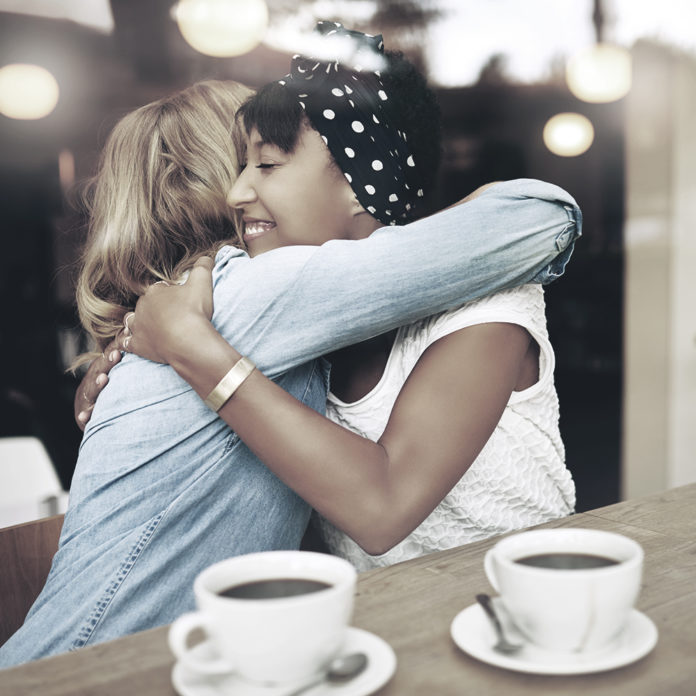 It's hard to find joy when we feel hopeless, when we feel a bit lost, when we feel so hurt, discouraged or a bit broken. It's hard to stay upbeat, positive, and expectant for great things to take place in our lives when our joy is clouded by fear, insecurities, challenging seasons, uncertainties, and doubt.
When we lose our joy, our hope and faith goes along with it. When our hope is gone, we don't know how to move forward, we give up and accept the weight of our current situation that we are faced in.
What makes it even worse, is when we see others succeeding – those who seem to have it all together, or who seem to get promotions with a click of a finger; those that always seem to be traveling abroad living the good life. We try to force that smile, clap our hands and try to celebrate with those winners, when in actual fact we want to cry and roll into the fetal position whilst the world's smallest violin plays in the background.
Maybe you can relate to this, and maybe you to feel a bit crushed and down in spirit when you see others succeed in life without even trying. When I start to feel like this, God reminds me of the following:
He has not forgotten about me (or you) and He will never leave me (or you) or drop me (or you).
He is in control.
His timing is always perfect and He is always on time.
His joy is our strength.
He wants us to dream and to succeed.
We can't just sit back and hope that life will sort itself out mysteriously. We also can't just say to ourselves, "Yeah, just waiting on you Lord to open those doors and bring those opportunities to me!" That would be great, but once we find our faith and our hope in God with regards to our current situation, we need to get moving, and become more proactive and start to dream and live again. Sometimes we need to do a few practical things to  help shake things up, to create motivation and passion to keep on moving!
PRACTICAL STEPS
Write it down or speak to somebody about it: Be open with your emotions and have an honest conversation with someone that you trust. Sometimes talking things through helps us to filter and understand what we feel. When friends or family members know what you are facing, it helps them to understand how they can walk you through this season by encouraging you, or reminding you where you are headed. You do not need to go through this feeling alone!
Find out practical ways in which you can change your situation: This may look different for everyone depending on your situation, but take a moment to think about how you can do practical things that can help improve or change your current situation. I love this quote :
"If you do not like your current situation, then change it.
You are not a tree!"
We often think that we are physically and emotionally bound to our situations and darker seasons, when in actual fact that is far from the truth. Valleys are there for us to walk through, therefore our challenging seasons should not define us, crush us, or immobilise us. When we feel like that, we need to take a moment to see how we can change little things around us that will help to keep on moving.
Write those dreams and goals down: When we write down our dreams and goals, it becomes a vision board for us. This means we see the vision written down clearly and boldly before us, and we begin to make daily decisions that will lead towards those goals.
Create space in your day-to-day that will lead to change: This advice was given to me a year ago, and it changed the way I approached the developing of my talents and passions. If I am not conscious of creating the space and time for the developing and nurturing of my passions, it will not grow, and the passion for it will fade out.
Create a spirit of gratitude: Often we become despondent and lose our faith when we forget how blessed we truly are. We sometimes undermine and overlook all the amazing things God has done for us, and will still do for us. Sometimes we keep our gaze so inwardly focused that we forget to look up, and look to God, and just thank Him for who He is.
In the Bible it says:
For I know the plans I have for you," says the Lord. "They are plans for good and not for disaster, to give you a future and a hope.
Jeremiah 29:11
When you feel down about your current situation, or you feel like you are stuck in a season, remember this verse – say it over and over again until it becomes your anchor. I believe that your best days lay before you. Are you brave enough to look up and look to God and trust in Him? When you see somebody succeeding around you and you start to feel down, put the focus on God and thank Him for what He is going to do for you! Then cheer on those who are succeeding, celebrate with them, encourage them – because when it's your turn to celebrate a new season you will note how that extra love and support from others will encourage you and make you feel celebrated and special!
If this post spoke to you and you would like to know about God, or you have any questions, please feel free to comment at the end of this post or click on the link below.
Do you have questions about Jesus or would like to know more? We would love to connect with you. Just click below to send us your questions!