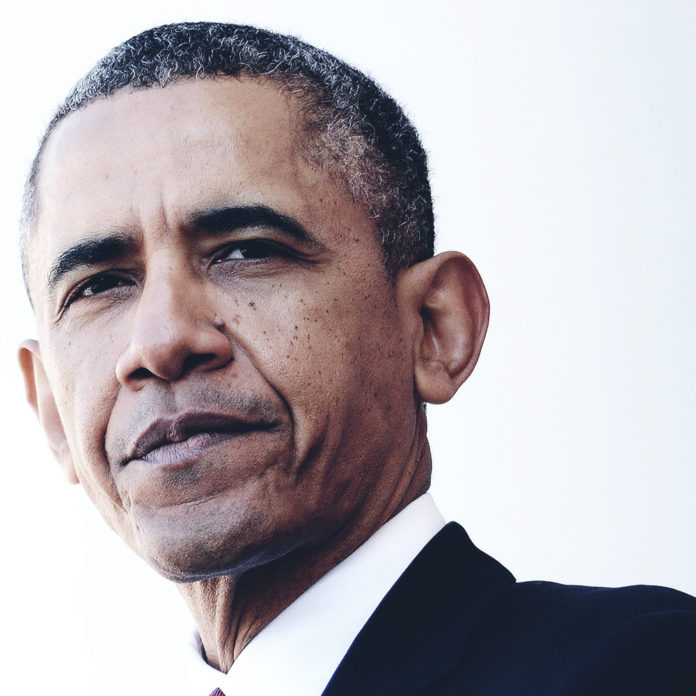 Wow! That's all I could say after watching US president Barack Obama deliver his speech at the Democratic National Convention in Philadelphia on Wednesday 27 July.
His speech is probably the second most powerful speech after his famous "Yes we can" address, delivered after winning his first US presidential election in 2008.
On Wednesday night, Obama came out to speak to a somewhat divided party – but left the building having done what only he can: inspire people to follow, even if it wouldn't be him in the driving seat.
The Democratic Convention had a shaky start after Bernie Sanders' supporters made life difficult by booing at the sound of Hilary Clinton's name. They were not convinced, even after Bernie himself made his best effort to unite them urging them to "vote for Hilary Clinton". To that statement, they simply booed louder.
It took another Obama – Michelle – to do some repair work when she also delivered a killer speech, reminding us why she was the kind of FLOTUS she is. (In fact, after her speech, some argued we may even see Michelle run for the Oval Office on her own one day – I wouldn't rule that out).
Hilary Clinton was officially nominated as the Democrats' Presidential Candidate. But it was the charm, intelligence, strength, and humility of Barack Obama that won the Convention. In fact, as he was speaking, someone shouted: "Four more years!".
Obama's speech had the right balance between defending his track record, accomplishments or legacy, addressing some unfinished business, accepting responsibility for those areas, reminding America of its founding values, and looking to to the future – and very importantly, making people feel like Hilary Clinton was the candidate they all wanted from the very beginning.
He also did his fair bit of going after Donald Trump, arguing that Trump was not "really a plans guy. Not really a facts guy, either. He calls himself a business guy, which is true, but I have to say, I know plenty of businessmen and women who've achieved success without leaving a trail of lawsuits, and unpaid workers, and people feeling like they got cheated."
Obama continued to climb into Trump over his fear-mongering and reminded the Convention that America "is already great. America is already strong. And I promise you, our strength, our greatness, does not depend on Donald Trump."
Obama's 45-minute address could have been longer and no one would have noticed. In fact, his speech was so good that a series of Republicans sent out tweets approving of the address!
What remains to be seen is whether Hilary will use this leverage and momentum in this right way.
Watch Obama's full speech below:
https://www.youtube.com/watch?v=2uersAHFcjA
Do you have questions about Jesus or would like to know more? We would love to connect with you. Just click below to send us your questions!