Home
Authors
Posts by Tami Kolbé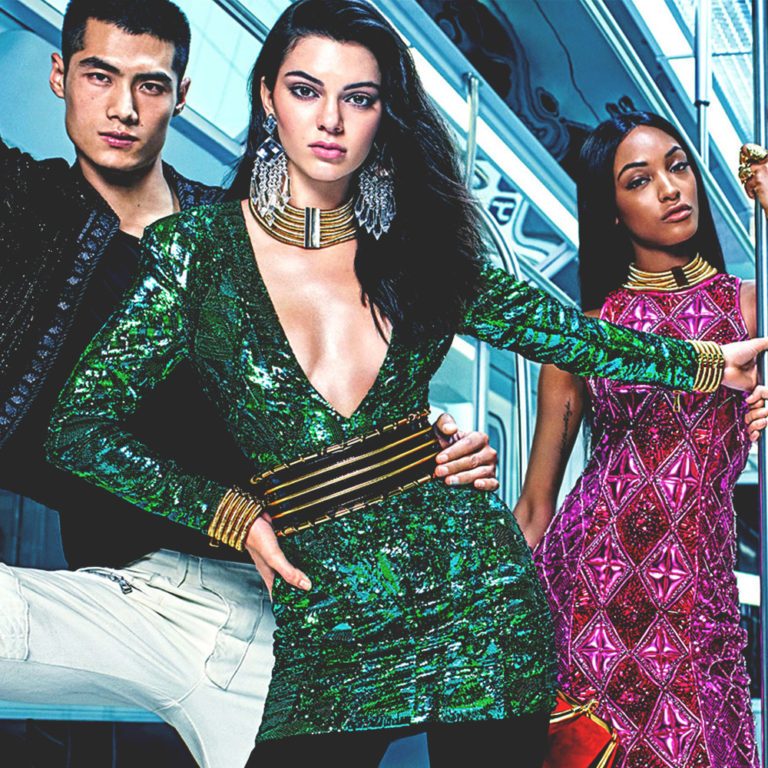 We are excited to finally see the new collection from Balmain Paris. We thought that you might be too.  It will be available to purchase tomorrow the 5 Oct 2015.
SOME OF THE RANGE ( WOMEN )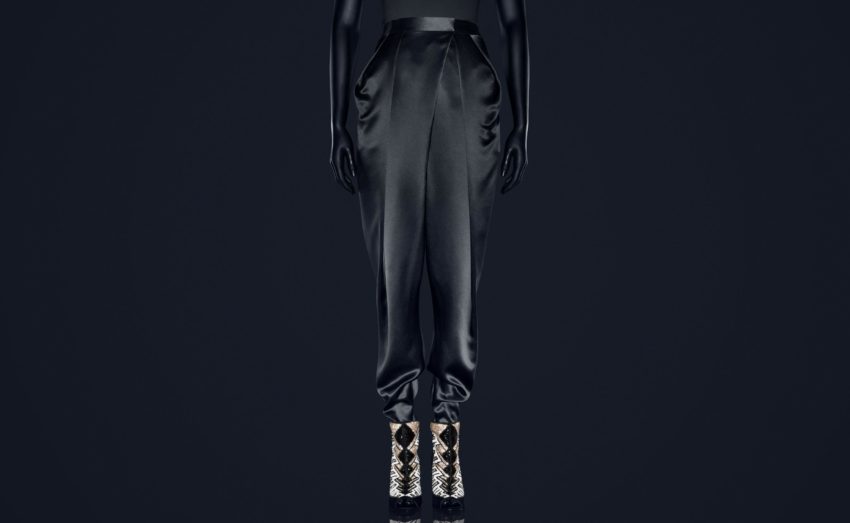 SOME OF THE RANGE ( MEN )
If this doesn't inspire you to dress better then I don't know what will? Even though it is a very luxurious range some of the items are accessible to the average consumer. I think that the higher priced garments put value on the collection, you can see that every piece has been put together with precise detail and thought has gone into every stitch so I can appreciate the price range.
Click here to enter the world of Balmain Paris Collection be prepared to have your mind blown.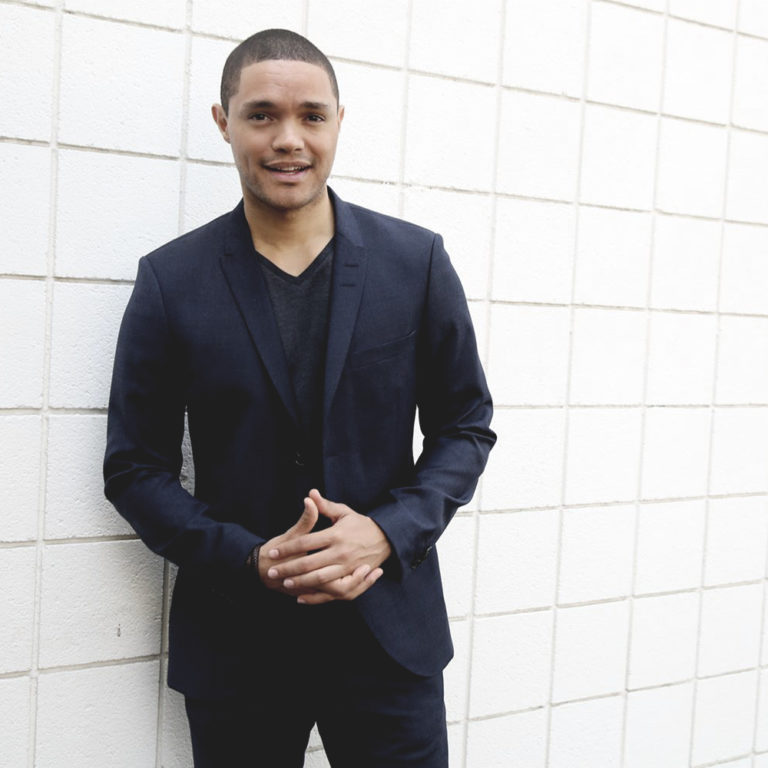 'The Daily Show' Host and fellow South African meets Ellen Degeneres.  In the video She congratulates him for how well he is doing. They banter back and forth about how he grew up also as Ellen Does with all her guests, gives him a really awesome but of cause funny gift.
Watch the video, you will be pleasantly entertained.
Trevor is doing a phenomenal job on The Daily Show but he almost turned it Down! Watch this next video to find out how he actually landed up getting the gig.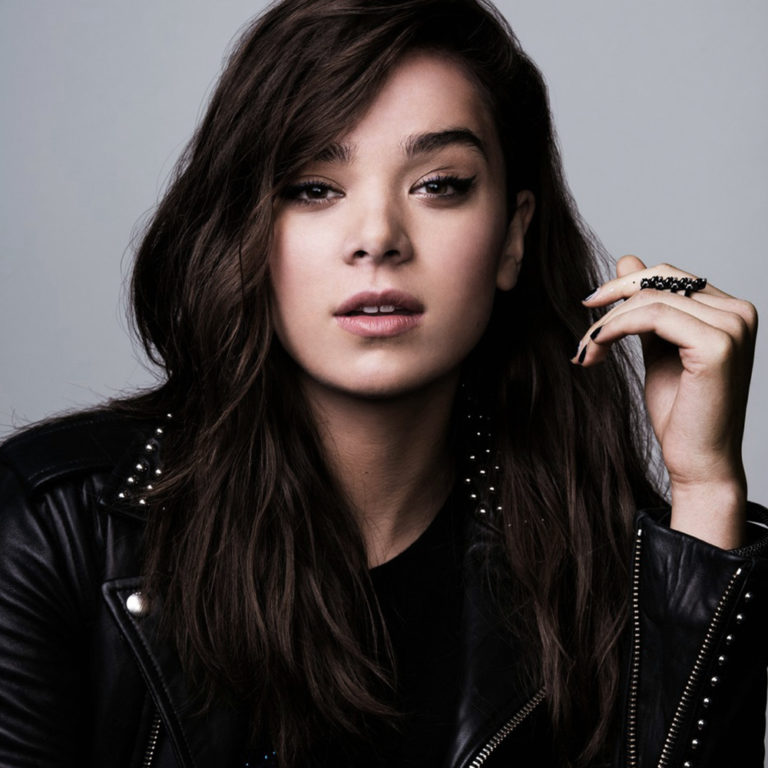 What are your first thoughts when you hear the phrase "Love Myself?" I find it to be such a controversial statement, in this day and age; it can easily be taken in a negative light. In a world where selfies, superstars, entertainment and SELF confidence is at the forefront of our culture, it's hard to say that you love yourself because it could come across as conceited or self-centred, and that's the last thing we want people to think of us.
At the end of the day it comes down to us caring what people think. Why do we as humans care so much about what others think of us? That is a tough question to ask because it might cause us to actually dig deep and find some issues that we do not want to face.
I took the time to ask some people in my world what is the first thing was they thought of when they hear the phrase "Love Myself ", and these are the answers I got.
"Identity – What is my identity?"
"That song from Hailee Seinfeld" haha I thought that was funny
"Do I love myself??"
"Being called vain"
"Self-confidence"
"Selfies" Hahaha
"You do not care what people think because you know God Loves you"
"Knowing that your worth comes from God"
"Acknowledging your beauty inside and out"
"Being full of yourself"
These were just a few honest answers that I got from ladies that I know. Some of them are positive and some are not so positive, but all of them are real feelings of how people see themselves. If I can be honest, there are times I don't know if I like myself, but then I have to ask another honest question: "Do I have the revelation of knowing who I am in Jesus?"
Sometimes you can be the "most spiritual person" but still struggle with loving yourself. Knowing that you are made in the image of God is one thing, but actually making a decision to believe it is another. It is a daily decision that we have to make, that what the word of God says about me is true.
Hailee Seinfeld's New single "Love Myself" is a declaration of freedom in being who you are. Also there is a short clip of behind the scenes of why she decided to do this song.
It is my hope that we all can learn to be confident in our own skin. What would happen if we all decided to love ourselves in a healthy way, not in a vein or conceited way, but in a way that would inspire others around us to love themselves.
Our true Identity comes from God, and who we really are lies in what the bible says.
If this post has spoken to you, I encourage you to click on the banner below to know more about how you can learn to love yourself; because you are made in His image.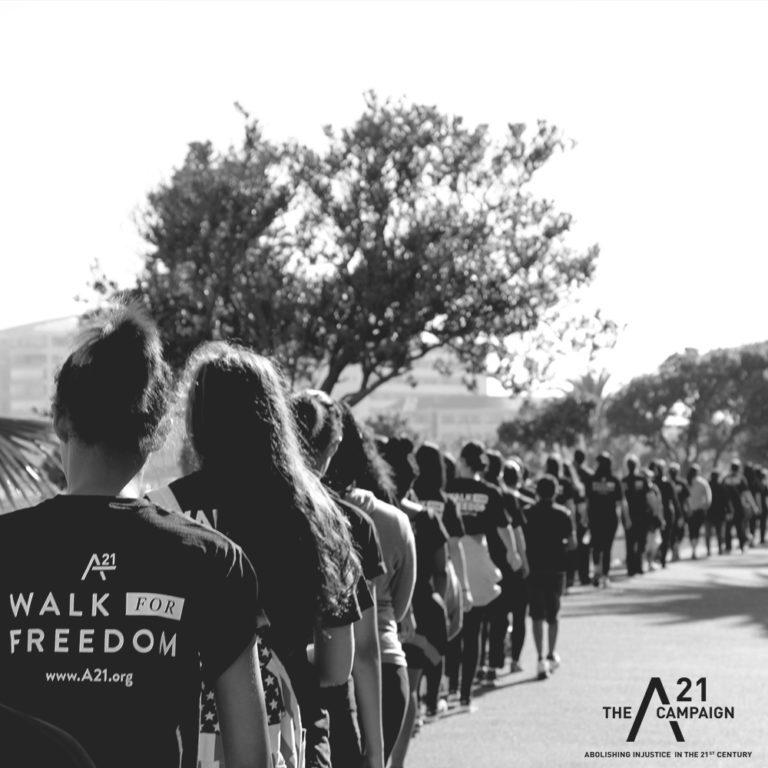 On Saturday the 17 April We got to be apart of  the A21 #WALKFORFREEDOM Campaign. A21 ( Abolishing injustice in the 21st Century ) Host a  walk every year globally, with Countries all over the world to shed a light on the 27 million men, women and children who are still in bondage.
"The #WalkForFreedom is our collective effort to heighten awareness of modern-day slavery and raise funds to take us one step closer to ending human trafficking in our lifetime."
Learn more about the A21 Campaign and how you can get involved and be apart of standing against modern day slavery in the 21st century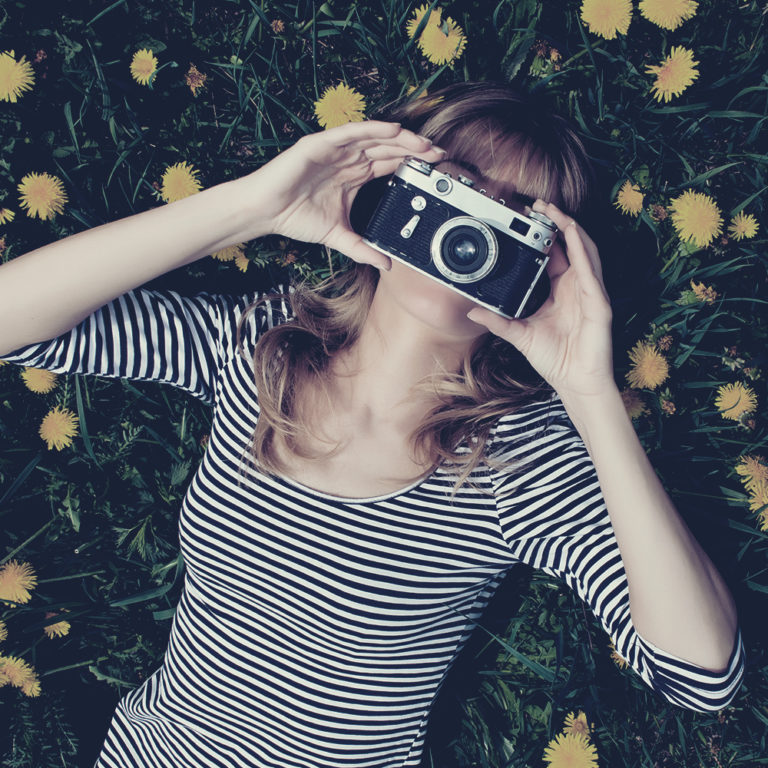 When I grew up I never had a strong foundation in who I was, even though I grew up in a Christian home I would let others determine who I was. I would let people sway my thinking or make me believe that I was not going to amount to much in life. This thinking crippled me.
I was very shy and reserved, part of that could be because it is in my nature to be quite laid back and chilled as some say. I never allowed myself to dream or to think that anything great could come of my life because the enemy put a lie into my mind a long time ago that I would never be good enough no matter how hard I tried.
If there is one thing that you get from this piece of content is that THIS IS A LIE!!!! One of my favourite scriptures in the bible is Psalm 139 it says in verse 13 and 14
 "For you created my inmost being, you knit me together in my mother's womb, I praise you because I am fearfully and wonderfully made, your works are wonderful, I know that full well."
Anything that is bringing you down, does not make you feel better about yourself is not from God it is from the enemy and anything from the enemy, we do not have to believe. I encourage you to read this whole Psalm, it encouraged me and really opened up my eyes to how I see God and how he sees me.
When I allowed God into my life and let him show me who he was only then could I look into myself and realize that God had a plan for my life before I was even born. The devil thought he won but HE DID NOT. God had a BIGGER plan and never intended for the devil to win. He used my weakness to be the very thing that I Get to encourage you in today.
YOU ARE VALUED – Psalm 139:17 – His thoughts for you are precious and never-ending.
YOU ARE SPECIAL – Psalm 139:13 – he especially knit YOU together in you mother's womb unique and unlike anyone else so embrace that.
YOU ARE CALLED – Psalm 139:16 – All your Days have already been written in God's word. You are called for Greatness, something that no other person can bring.
Believe in who you are in Christ if you don't quite know where to start then read this scripture and let God really speak to you.
James 4:8 – Draw near to God and he will draw near to you.
Have you ever felt weak or inadequate? When you do not know why you were created to be on this earth it could be hard to overcome the challenges life throws at you. If this content spoke into your life I encourage you to click on the banner below and find out why it is that you were put on this earth to not only exist but to live a life that fulfils you.
Original Source: Taylored Heart Blog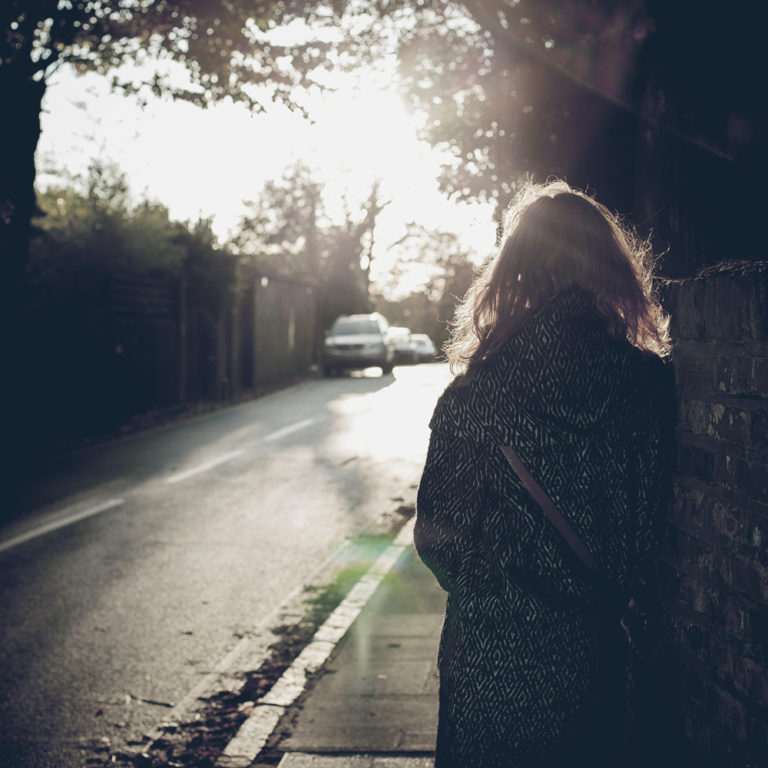 Do you sometimes think you have been dealt a rough hand in life and everything you try fails, every great idea gets shut down, every time you say what you think or give your opinion it just gets looked past. Maybe you grew up poor, have been abused (mentally, physically or emotionally) do you find yourself at a disadvantage to everyone else?
If you answered yes to any one of those (and I think that is most of us)  then I would say it is going to be very hard for you to have vision for your life, you are going to struggle to dream big or have any form of plan for where you want your life to go.
Often when we get to this point in our life we think "oh well that's it this is my life from now on" HOW DEPRESSING. I can only say this because I have been there and speak out of a place of experience. Let me tell you now this is not a good place to be. This is where the Devil wants us in our thoughts and thinking, he wants us to live an average life with no dreams or ambitions.
I know this is going to sound weird and quite the opposite to what I just said but if you are in that bad place of thinking "oh poor me my life is over" then I'd say that is great news because it just means that you have such a big calling on your life. Why would the devil want to be playing with your thoughts so much if there wasn't much to you? If you are feeling under attack in this area then it's probably because YOU ARE UNDER ATTACK and you need to FIGHT BACK. Do not just stand there and take it!
The Bible says a lot of Good things about being prepared "in battle" so to speak.
In Ephesians 6:10 -20 it speaks about putting on the armour of God. I encourage you to read this scripture its powerful and its Truth to its fullest.
THE BELT OF TRUTH
BREASTPLATE OF RIGHTEOUSNESS
SHOES OF PEACE
SHIELD OF FAITH
HELMET OF SALVATION
THE SWORD OF THE SPIRIT
What I take from this is that when you are going through something in life you should face it head on and not run away or stand still but rather stand firm. God would not have given us weapons to fight if we were meant to run away. So I leave you with is quote:
" If you don't like where you are

MOVE

you are not a tree "

Author – Unknown
I say this with all the love in the world but if things in our lives are not going the way we want, let's ask the question, what are we doing to change things? Our thought, our goals, our friends (show me your friends and I'll show you your future) are we positioning ourselves in such a place that we can move if need be?
Does this post leave you questioning your position with God and where you might stand with him in your journey. I encourage you to click on the banner below.
Original Source : Taylored Heart Blog