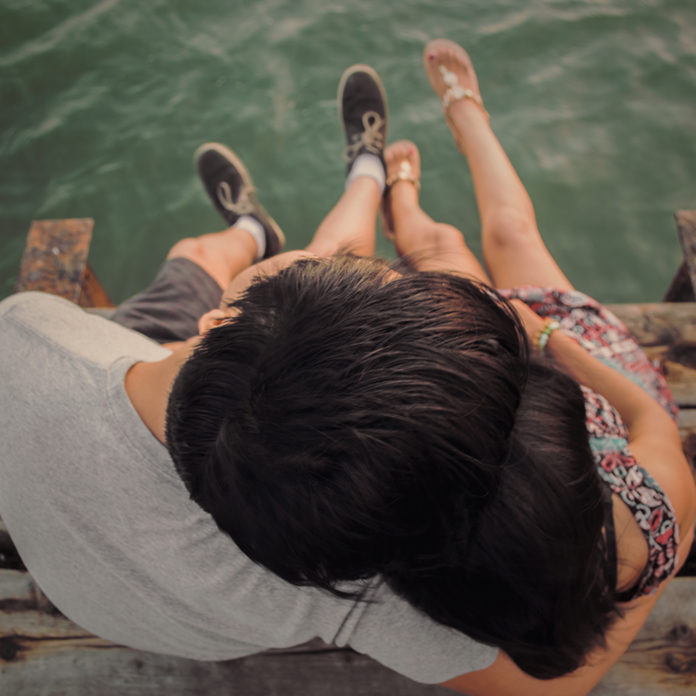 I'll begin this with a lyrical line from a song written by one of my favourite bands.
"Are we bound out of obligation? Is that all we've got?"
The song is called Hail Hail by the band Pearl Jam. It's a song about a person who is reassessing the relationship they are in. Wondering if they are both compatible and if they are still together only because they are already settled into the relationship and not because they are both actually in love with each other equally.
It's a powerful line that speaks to the heart of everyone I'm sure because everyone wants to know they are loved by someone – really loved and not just loved out of obligation.
Obligation is defined as:
A Liability or duty to do something.
Bond of moral duty (whether of necessity or of one's own choosing) that ties two or more parties together.
Now, with that in mind, ask yourself would you be happy if someone loved you only out of obligation – out of moral duty but in their heart and mind they would actually rather be with someone else.
I am sure you answered no. Most people would answer no and that is because love that is forced is not love at all. We want the other person to love us because they actually want to love us and because they really do love us with no strings attached. Right?
Mad scientist
Imagine for a moment that you were a mad scientist. You were very lonely in your castle and so you created a robot wife to love – a robot wife who would love you back unconditionally. That seems all fine and dandy until you realise that the love she gives is not real.
Love is a choice and cannot be forced. That is the whole enigma with love – you can never make someone who doesn't love you fall in love with you no matter how hard you try. Knowing the love is just programmed into the robot will leave you in a constant state of curiosity. Does she really love me or does she only love me because I've forced her to.
That is why I can't understand the many people who ask why God would make humans with free will, knowing they would turn on Him, knowing they would rebel and choose to hate Him. These people ask why God didn't just create us all to love Him automatically – then there would be no problems in the world. The truth is that the Bible tells us that we were created in the image of God and just as we feel that, for love to be real the other person must choose to love us and not be forced to love us, so God wants us to choose to love Him and not for it to be forced upon us to love Him.
Yes, He could have made us robots, but He chose to make us in His image and give us free will to choose to either love Him or not. He did this out of His great love for us.
Love is free
So are we bound out of obligation?
The answer is no. We are not bound out of obligation to love God. We are free to choose and that is in a way a blessing and a curse to God Himself, because just like us humans, our hearts can be hurt when someone we love does not love us back. There is nothing we can do about it.
Now it is true that there are people out there who believe that they have the right to force others to love them and there are some who, out of jealousy and rage, even take the lives of people they profess to love but that is not love and those types of people are the exception and not the rule. No one has the right to force another to love them nor do they have the right to take another's life away out of jealousy and anger brought on by hurt feelings.
There is an old saying: "If you love someone, set them free."
Love is giving the other person freedom to choose, freedom to live and freedom to be themselves. God gave us that freedom and if only we could understand just how amazing that is, we would give Him our love in return. The bible says that God is love and He has made us in His image. In the following verse, we get God's revelation of what love is. Now we can better understand the verse about God being love.
Love is patient and kind. Love is not jealous or boastful or proud or rude. It does not demand its own way. It is not irritable, and it keeps no record of being wronged.  It does not rejoice about injustice but rejoices whenever the truth wins out. Love never gives up, never loses faith, is always hopeful, and endures through every circumstance. –1 Corinthians 13:4-7
It goes on to say that love will last forever.
Final thought…
When Jesus talked about the greatest commandment of all, He said we are to love God with all our heart, soul, mind and strength. Jesus then said something we usually miss – the second greatest commandment which he said was equally important: You shall love your neighbour as yourself. (Mark 12:31.)
How can someone love another person if they don't love themselves? We must love ourselves if we want to truly love others. God wants us to love ourselves just the way He made us and I believe we can only love ourselves when we get a revelation of God's love for us.
If you'd like to find out more, I encourage you to click on the link or the pop-up window and begin your journey now. You are loved and you are worth a lot more than what you may believe.
Go for it! Trust me, your life will never be the same again!
Do you have questions about Jesus or would like to know more? We would love to connect with you. Just click below to send us your questions!