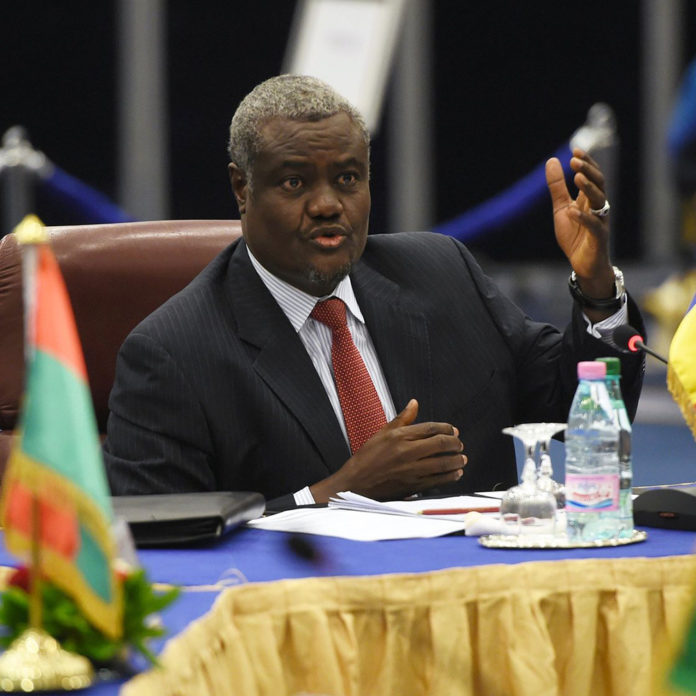 The African Union has a new leader.
Moussa Faki Mahamat, the Foreign Affairs Minister of Chad was elected by his peers, as the new Chair of the AU, at the recent African Union Summit  held in Addis Ababa, Ethiopia.
Mahamat takes over the reins from South African politician Dr Nkosazana Dlamini-Zuma who served as chair of the 54 member body, for only one term. Speculation is rife that she will seek to return to her nation and run for the highest office.
The general feeling on the African continent is that beyond hosting summits, conferences and other talk shops, it isn't clear exactly what the AU achieves on an annual basis. Perhaps this is an unfair view, but we have not been given any reason to believe otherwise.
It remains to be seen whether Mahamat will influence any substantial change in the Union. Whether his leadership will allow for better trade deals among African nations. Or whether travel within the continent will be made much easier, in the same way EU members enjoy free travel, for the most part.
A highlight of the summit deliberations was that Morocco was re-admitted into the AU after it quit the block 33 years ago. After extensive discussion and debate, 39 of the 54 states approved the return of Morocco.
Another major announcement to emerge from the Summit is that the AU had adopted a strategy to implement a "mass exit" from the jurisdiction of the International Criminal Court (ICC).
The long-standing argument that the ICC was only focused on trying African leaders, whilst ignoring the rest of the world, could be one of the reasons for this move. However, whether this is the best thing for the rule of law on the continent, is another story altogether.
We wish Mr Mahamat all the very best. And trust that under his leadership there will be less of a "big man" complex, but a posture of service when it comes to serving the interests of the continent.
Do you have questions about Jesus or would like to know more? We would love to connect with you. Just click below to send us your questions!