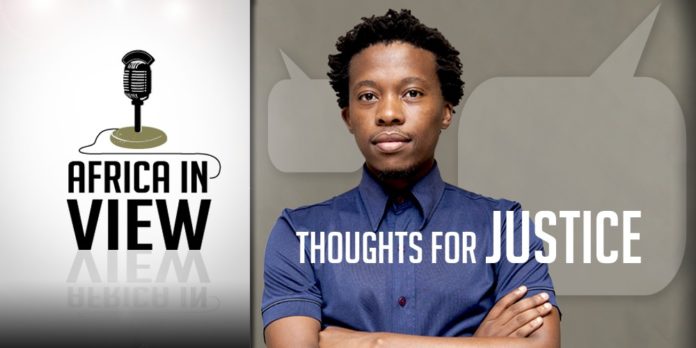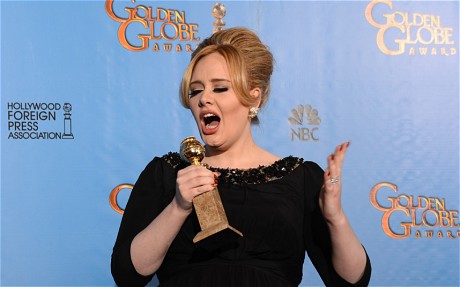 To start off the New Year Benjamin Moshatama learns a thing or two from the Golden Globe prize winning song by Adele. 
Adele seems to have a recipe for success that most of us are not using. Once again, she has scooped another award, winning the Golden Globe for Best Song for the James Bond theme Skyfall.
So, not that I am a fan of the James Bond 007 franchise as I have always found it hideous and the plot too repetitive but I have to admit that I  actually like Adele's music. Forget the fact that if you listen to her latest album too many times it may make you feel a bit low but the truth is this girl is seriously talented.
Well, thinking about it, Skyfall seems like an appropriate theme song to begin the year with. No, not because it is attached to a violent and popular movie but because it has some powerful lyrics to consider as we begin the New Year.
Usually, when the New Year begins, conventional wisdom states that we should re-evaluate the previous year in order to "improve" ourselves and there is an expectation to do "better" than the year before. I don't know about you, but all this new resolution stuff overwhelms and scares me. It's as if there is always an expectation for us to be "better" and there is never a point of contentment with who we are. This scares me.
Well, as I mentioned in the beginning of the year I relate with Adele's Skyfall. Adele starts the song in her usual dramatic style, with a minimalistic piano in the backdrop. The dismal introduction of the track expresses for me how it feels to come to the end of the New Year dreading the bore of the new expectations, resolutions and the changes that will impose themselves on us in the coming year.
"This is the end? Hold your breath and count to ten/ Feel the earth move and then/Hear my heart burst again/ For this is the end/ I've drowned and dreamt this moment/ So overdue I owe them/ Swept away, I'm stolen
This first verse could also be that bloated feeling you get when you look back on the year and see the failures of 2012 and wonder if you could ever have a chance to recover be where you know you are supposed to be in 2013. Sometimes it's really tough to look back at the time lost in the year where you may have not accomplished all your dreams. Some of us in the last year have lost friends, family members and have dismally failed in the attempt to fulfill the dreams that we thought we could capture in our careers, relationships and spirituality.
With all that said let's move on to the second verse, which seems to have an element of hope.
Skyfall is where we start /A thousand miles and poles apart where worlds collide and days are dark/ You may have my number, you can take my name/ But you'll never have my heart/
Every year, conventional wisdom teaches us somehow to start from the failures of the previous one, as Adele puts it "Skyfall is where we start/ A thousand miles apart/where worlds collide and days are dark". Each year we have to reconcile ourselves with our dark days and find a way to get out of the atmosphere of discouragement and being downcast.  As dismal as things may seem in Skyfall's second verse, it contains a light, hopefulness and a positive note:  "You may have my number, you can take my name/ But you'll never have my heart." The sentiment for me in this line is a brave one and one that we all need to adopt. You and I may have been hurt by some people and may have been torn to pieces by hard situations but we should never give our hearts and emotions to the things that seem to have defeated us over and over again. We should never let life take us over. We should never let dismay and the reality of disappointment stop us from believing.
Let the sky fall when it crumbles we will stand tall/ Face it all together/At skyfall/ that skyfall
The chorus of Skyfall is hopeful. Look, we are going to face challenges in this New Year. No matter how hard we close our eyes when we pray, there are things that are still going to come our way in this New Year that are going to try to hurt us and lead us astray from our hope and faith but we should never allow ourselves to be like the wind and to be blown to the wayward direction.
I have been blessed by a beautiful sentence in the Bible. Jeremiah 1:5 documents a wonderful God-statement:
"Before I formed you in the womb I knew you, and before you were born I consecrated you; I appointed you a prophet to the nations"
I take solace in the simplicity of this God-breathed reality; that God knows me. I may make plans and make efforts to measure up to some expectation but I am grateful that my identity in this New Year is defined by God's knowledge of me. It is fantastic that though we may experience hard times (or the Skyfall) or good times there is a God who knows the days ahead of us in spite of today's outcome. We have a God who knew us even before we experienced a day, a sec or a heartbeat.
Now let's read the bridge of Skyfall as if it is directed to Jesus: Where you go I go/ What you see I see/ I know I'd never be me/ Without the security of your loving arms keeping me from harm/ Put your hand in my hand and we'll stand
With that being said, let's trust God this year and put our hope in him. At least at the end of it, with all our failures and victories, suggested we can hold onto one thing with certainty – that in the midst of it all. that in the midst of it all, we are standing with Him by our side. Forget the Skyfall when you are standing with Him.
Do you have questions about Jesus or would like to know more? We would love to connect with you. Just click below to send us your questions!