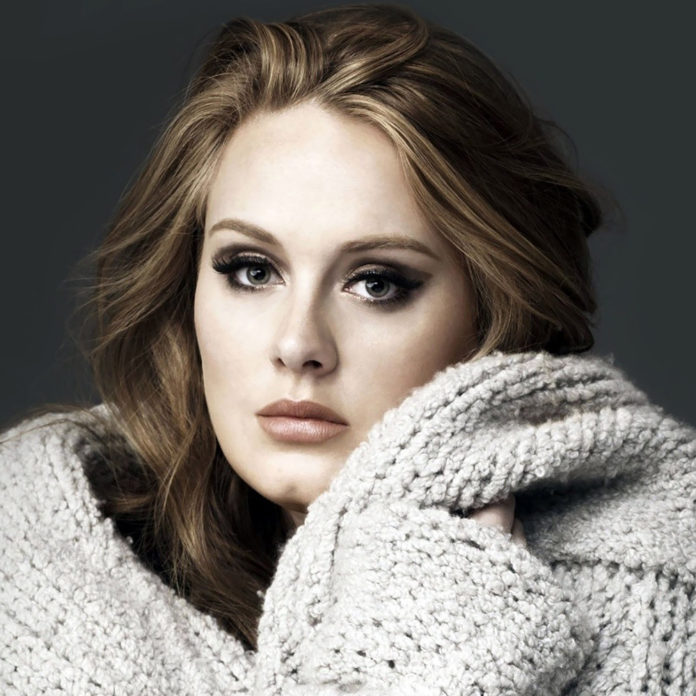 The world is pretty much in love with Adele. I haven't found anyone yet who has not been able to stomach her songs. I have written before about what the "secret formula" might be. It is very clear that she isn't the best vocalist when it comes to technique – she admits it herself. She has had some horrid fumbles live – the ultimate being when the microphone in the grand piano fell onto the strings live during the Grammys this year. She is not the typical "size 0" pop star. Her relationship with the media is very guarded. She is not after the accolades.
So why is she the most respected woman in the business? (She just won best Female Artist as well as Artist of the Year, Best Top 200 Album, Top 200 Artist and Top Selling Song at the Billboard Music Awards…)
In many ways, you could say that Adele is immune to the poison called fame. She is not tempted to keep on adding things to grab attention. She keeps it simple. A great example is in how they completely rebuilt a stage over the X-Factor finale stage last year in the UK. It went from hundreds of lights and thousands of LED panels to a simple black square and a large projector in a matter of minutes. There is no doubt – the naked simplicity of Adele is what works. All she needs is her voice, her presence, and some excellently disciplined live musicians to make real music that people cannot get enough of.
This directive could be extremely intimidating for any director approached to do a new music video for this icon, but for director Patrick Daughters, it wasn't a far stretch. Having directed for acts such as Kings of Leon, Muse, Beck, Feist, and Depeche Mode, you would say he had been building up to this point. Having shot the whole video in 12 continuous takes, have a look at what they came up with:
After the video debuted, there was a lot of buzz around the dress Adele wears. Interestingly, she chose it herself – there was no stylist. And to be honest there was nothing much to make a fuss about. Visually, it is still all about the music and Adele. The overlaying effect is extremely effective as it also refers to the many vocal layers on the track. Although you may not notice, there are a few elements that were carefully placed to make this concept work:
The reflective floor. With all of the lighting coming from above, there needed to be something to illuminate Adele's features indirectly so that she would be seen in every layer without one shot being stronger than the next.
The use of two colours. In this case, rosy gold and a deep bottle green lighting keep the viewer interested. The lighting was enhanced on different takes to make the multiple "Adeles" more distinct.
The Dolce & Gabbana dress. The dress print needed to be busy and complicated so that no matter what the take, each piece of print would be in a different place at a different time so that the layers were distinct. The way it flowed was also a key element, so that when Adele moved, it would also extend itself in a unique way that would define that specific take.
The angel hair. The 'messy' hairstyle is not only very "Greek mythology", but also works as it creates a halo around Adele with regards to the lighting. This brings texture to the shots and once again defines each layer.
I nerd out about stuff like this, but I hope you were also interested in how this video came together. It is definitely one of my favourite music videos of Adele's – because it is distinctly her in every way.
Do you have questions about Jesus or would like to know more? We would love to connect with you. Just click below to send us your questions!