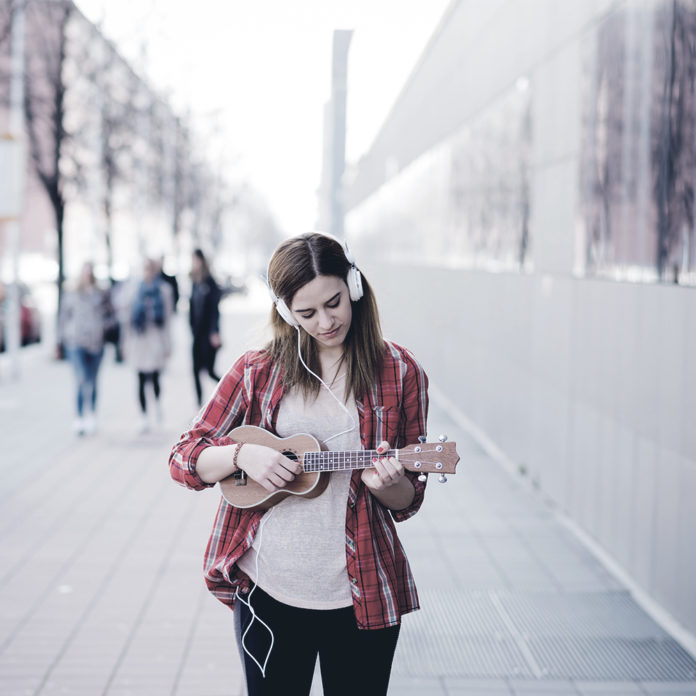 Every solo acoustic guitarist dreams of that perfect orchestral backing with the cutting edge electronic sound added to the mix.  Now, for the first time ever you can have all the tools at your fingertips on a 2mm thick pad which attached to your acoustic guitar, and it's wireless!
The ACPAD story
ACPAD was born out of necessity. A need for flexibility, live stability and creative freedom. Berlin musician Robin Sukroso needed a piece of equipment that would allow him to bring his love of both electronic and acoustic music together; that could withstand playing every night, that was easy and intuitive to play, and that could let him explore an entirely new world of sound.
The ACPAD began as an idea and a desire. After 3 years of research, development and a lot of trials, the ACPAD is finally ready for the world. Sukroso along with his partners at IIT Bombay (India) created a new 2 mm thick interface having no wires or screws, a stick-on wireless MIDI controller that is powered by a rechargeable battery. ACPAD is a device with true portability and tonal versatility.
The ACPAD allows players to blend both acoustic and electronic sounds with FX and assignable tap pads. Create whatever sound you want with ACPAD. It is strong, flexible and offers a new world of creativity you have been looking for. ACPAD is an electronic orchestra in your hands!
Check out the demo:
Credit:  ACPAD
Do you have questions about Jesus or would like to know more? We would love to connect with you. Just click below to send us your questions!