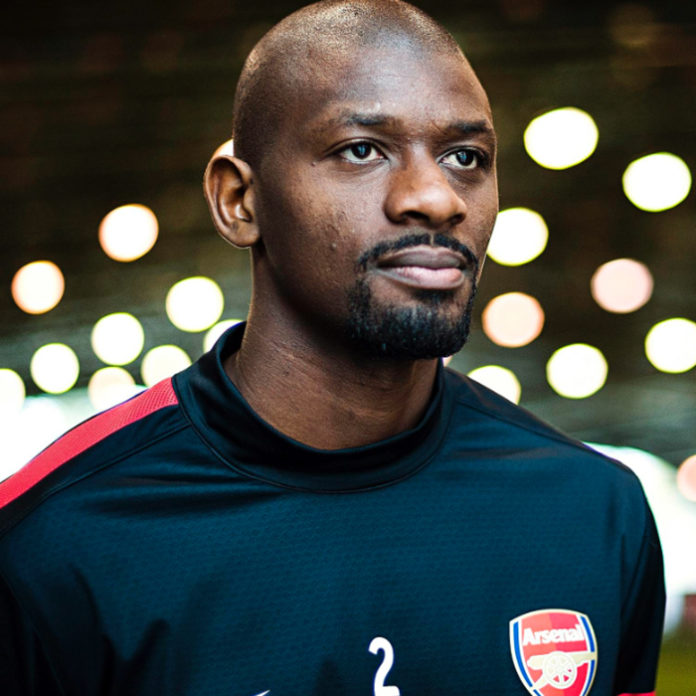 Arsenal have released the perennially-injured Abou Diaby, after nine years at the club.
The French midfielder made just one appearance for the club this season, playing 67 minutes in the 2-1 Capital One Cup defeat by Southampton in September. He is now out of contract and it has not been renewed.
Back in November, Gunners' manager  Arsene Wenger had denied suggestions that the 29-year-old was injury prone, pointing to the fact that the player had fractured his ankle after a tackle from Sunderland's Dan Smith in 2006, and never truly recovered.
"He [Diaby] is a player that I have an enormous amount of respect for," explained Wenger.
"Every time he comes back, he has to start from zero with another injury. He was a victim of competition.
"A footballer needs his ankle. He was destroyed by a bad tackle [by Dan Smith in May 2006 that saw Diaby suffer a fractured ankle] at Sunderland six or seven years ago which altered his ankle.
"He is not a fragile player. He was the victim of an assassin's tackle that went unpunished."
In total, Diaby made only 124 Premier League appearances in his nine years at Arsenal, as he battled back injury after injury following on from his fractured ankle in 2006.
He played just 16 minutes out of a possible 6,840 in the Premier League since the start of the 2013/14 season.
Diaby could, of course, still be offered a pay-as-you play deal with the Gunners.
Ryo Miyaichi has also been released by the Gunners.
Content Courtesy of independent.co.uk
Do you have questions about Jesus or would like to know more? We would love to connect with you. Just click below to send us your questions!