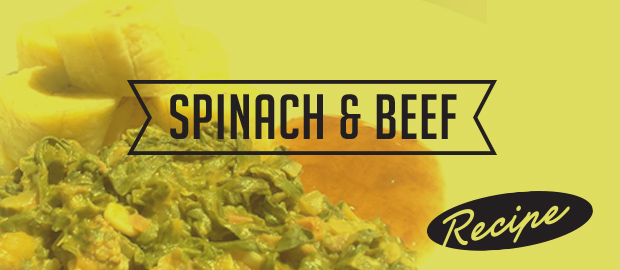 Spinach and Beef
Featured Cook: Gloria from The DRC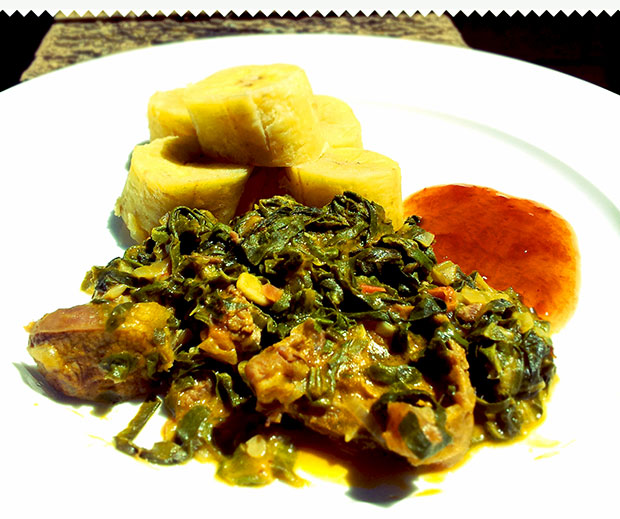 Ingredients:
Spinach
beef
palm oil
garlic
onion
1 big tomato
peanut butter
nutmeg
Method:
1.Cut your beef in small pieces
2.Chop onions & tomato
3. Chop your spinach in small pieces
5. Cook Spinach in water at low temperature for 10-15 minutes,then throw hot water away & rinse Spinach in cold water.
4. Place a pot on your stove at medium temperature and pour in 3 table spoons of palm oil.
5. Throw in onions & garlic then add your pieces of meat. Stir regularily. Add tomatoes and 1/2 tea spoon of garlic and continue frying until ingredients mix well & beef softens.
6. Add your cooked spinach in the mix, stir all together.
7. Take 1 table spoon of peanut butter put in cup with 1/2 a cup of cold water.mix this using a spoon & pour it in your pot. add a dash of salt and nutmeg.
8. Leave to cook for 10 minutes.
Ready to serve!
Can be served with rice, plantain banana or Pap.


Do you have questions about Jesus or would like to know more? We would love to connect with you. Just click below to send us your questions!