Pork and Rice
Featured Cook: Cliff from Uganda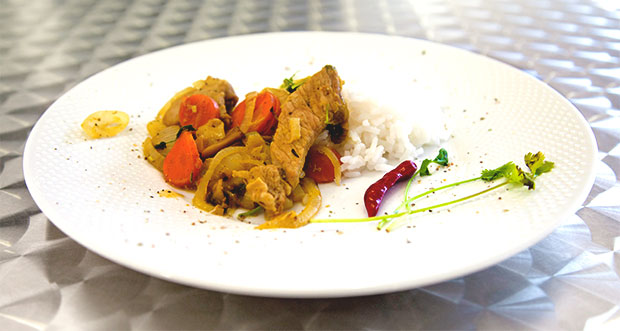 Ingredients:
1 cup of Rice
3-400g Pork, chopped
A Clove of Garlic
1 medium Onion
1 cup of Mushrooms
1 medium Carrot
Fresh Coriander
Spices [curry powder, Italian herbs]
Method:
Heat up pan and use pork fat to create cooking oil base.
Place pork meat in pot and start to brown pork.
Add garlic, onions, carrots, mushrooms and some curry powder to the pot. Cook until soft.
Add spices to taste.
Serve with cooked white rice.
Enjoy!
Do you have questions about Jesus or would like to know more? We would love to connect with you. Just click below to send us your questions!