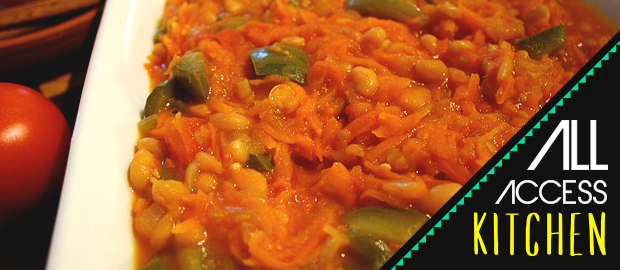 Chakalaka
Featured Cook: Lady Lee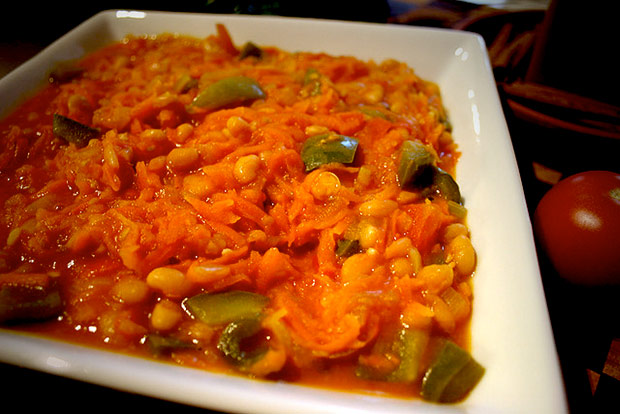 Chakalaka is a spicy Southern African vegetable relish that's served with just about any meal. It's the Southern African version of the West African Hot Pepper Sauce.
Ingredients:
1 large onion, finely diced
1 green pepper, finely diced
1 yellow pepper, finely diced
1 red pepper, finely diced
4 large carrots, peeled and grated
450g can of baked beans in tomato sauce
4 tsp hot or mild curry powder
2 hot chilies, very finely diced
1 and ½ stock cubes (its added as salt)
150ml oil (any cooking oil of your choice)
Method:
The stove level must be on 3 or 4.
Warm the oil in a pan then add the onions and green, yellow and red peppers.
Fry until soft before adding the carrots, chillies. (DO NOT BURN THE MIXTURE…if the stove is too hot, turn it down a bit).
Mix thoroughly and allow the mixture to simmer gently for 5- 10 minutes (stirring occasionally). Towards the end of the cooking time use a broad spoon to mix the ingredients in the pan so that the mixture becomes well mixed together.
Add all the remaining ingredients and cook for a further 15 minutes. Serve warm.
You can also keep the mixture in the fridge for over a week if there are left overs.
Chakalaka photo credit: http://www.flickr.com/photos/kicko/402081303/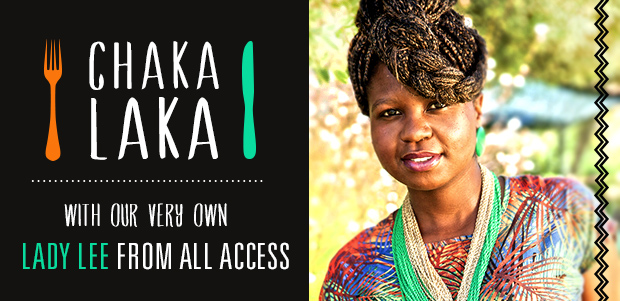 Do you have questions about Jesus or would like to know more? We would love to connect with you. Just click below to send us your questions!