Butternut with Peanut Butter (Nhopi)
Featured Cook: Nyasha from Zimbabwe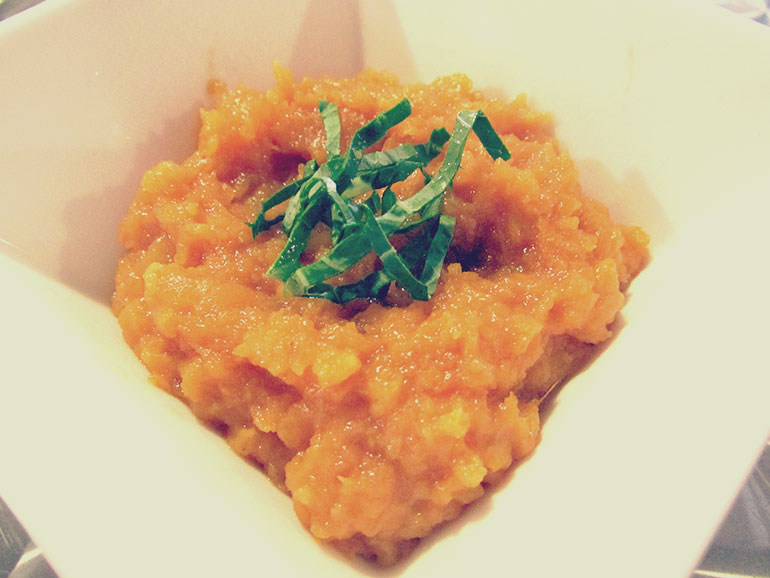 Ingredients:
1 butternut
A spoonful of margarine
3 tablespoons sugar
Pinch of salt
2 tablespoons of peanut butter
Method:
Peel of the skin from the butternut. Cut into cubes , remove seeds inside also.
Place a pot with water 1/4 way up , put your butternut , sugar, a pinch of salt and a spoonful of margarine. Boil till they are very soft.
Drain the water but leaving a little bit. Place pot back on stove , mash the butternut then add two tablespoons of peanut butter. Mix together with wooden spoon till peanut butter has blended in well with butternut. Then you are ready to serve.

Do you have questions about Jesus or would like to know more? We would love to connect with you. Just click below to send us your questions!