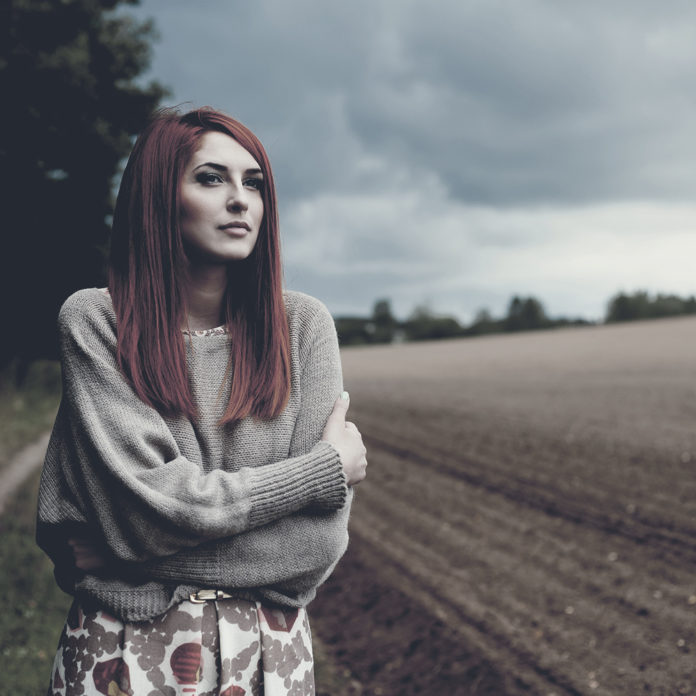 Today, exactly a year ago, something happened that really rocked my boat and taught me a few lessons along the way.
A story of invasion, theft, healing and restoration.
On THAT DAY, I photographed a children's clothing brand, full day shoot, this was for friends of ours who were starting a new business venture. It was such a successful shooting day and we all felt so great about the work we had all just done, and we were excited to see how God was going to take their brand to the next level.
As an extra fun factor, we decided to go to a nearby park in the area, so we could get a few family snapshots of my friends and their two kids in the beautiful afternoon light. We arrived at the park, parked our cars next to each other and I was attentive at all the people walking their dogs and the buzz of people just enjoying this beautiful park. We parked in front of residential homes and I honestly felt safe. So safe in fact that for the very first time EVER I left my cellphone in the car door (which I never normally do ever), I locked my own camera gear in the boot of my car, as well as my laptop and my handbag and purse. The reason I locked my own camera gear in the boot, is because my own camera gear became my backup gear on every shoot as I would photograph with rental gear that I hired, which on this particular day was locked safely in the boot of my car,  so I thought. We were 6 people altogether, 4 adults and 2 children, and we had a great and fun shoot of about 45 minutes. Our cars were close by and after the shoot, we started walking back to the cars.
Shock and horror took over as I saw my back window was smashed in and broken in pieces. The backseat was pulled down, leading me to see the criminals had broken into my car by smashing the back door window, pulling the seat back down and entering my boot through this gap. When I tell you we all were shocked is an understatement. My assistant immediately took photos of the crime scene on her cellphone, being very wise as her dad is an investigator. I opened the boot to find my very own camera gear and my laptop were gone… STOLEN… gone! Yet my handbag, purse and cellphone were still there. None of the rental gear were stolen and I had all the photographs of that day's shoot on me. Thank you Jesus.
I will always thank our Lord God for keeping us safe, especially that we had 2 young precious children with us. It could have been a lot worse.

So we were safe and unharmed, however, only witness to this crime scene and invasion. Those of you who have experienced theft in any way will understand these feelings of invasion, disappointment and frustration and upset and just pure shock!
The drive home was filled with many tears and I couldn't believe what had just happened. I have photographed at many different locations over the years and this one felt so safe that I had no suspicion of anyone hanging around, but there was someone watching us, someone we didn't see and they saw me lock my boot with my camera goods in. Always be on alert around you is my advice no matter how safe you feel.
After a trip to the police station to report the crime, and a whirlwind of emotions, I was home. Sitting on the couch with my husband Ricky and just in shock, how can this happen, did I do everything possible to ensure safety, why didn't I see anyone suspicious and where were they watching us from, felt quite eerie to realise a bad guy was watching us… and we weren't even aware.
That evening, I looked at the beautiful evening sky, the bright moon, the shining stars, somehow amongst all these emotions and drama of the day, the evening sky appeared more beautiful than ever, and I prayed and told Lord Jesus that I didn't know why this had happened but I knew as sure as the almighty God keeps the moon and the stars in the sky so I know God will take care of this situation and I just give it all over to Him.
Two months passed by and we still hadn't heard from the insurance what was happening, emails back and forth and no proper answer. One evening, my husband walks through the door with a brown paper bag… SURPRISE!!!
Insurance had paid out and my husband was able to purchase my DREAM camera and lens. Oh happy day! Not only did I have my camera gear now but I had my DREAM camera and lens! Before this all happened, I thought it would take me a few years to save up for my dream camera and lens. The Lord works in mysterious ways! He surely does! What started off as a crime, God turned it all around for the good! I didn't know what would happen, but I just put my TRUST and HOPE in God and knew somehow there would be a blessing in the storm! Sometimes, actually all the time, you have to LET GO and LET GOD.
"Do not be anxious about anything, but in every situation, by prayer and petition, with thanksgiving, present your requests to God.

 

And the peace of God, which transcends all understanding, will guard your hearts and your minds in Christ Jesus." –
Philippians 4:6-7
I believe God hears every prayer and knows every desire of our hearts. Amidst the trials and tribulations God is always with us walking the journey, sometimes when we don't feel God walking next to us it is only because He is carrying us! (by the way I love that poem "Footprints in the Sand").
I hope you will learn many lessons from my story... always be alert around you, insure all your camera gear, kindness goes along way, trust in God no matter what, material possessions can be gone tomorrow so put your faith in Jesus.
God hears every prayer so don't stop praying, all things are possible with God,  and when you encounter a challenge in your life, remember to be encouraged by how God can work all things for GOOD. Be blessed.
If this encouraged you and spoke to your heart, please click on the banner below to find out more!
Do you have questions about Jesus or would like to know more? We would love to connect with you. Just click below to send us your questions!