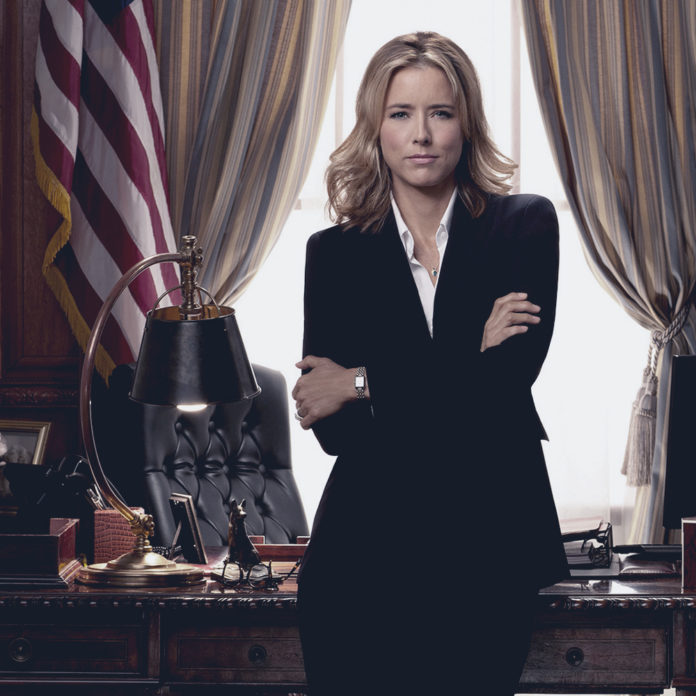 You may ask why another Whitehouse drama is worth watching. Between the heightened melodrama of Olivia Pope in Shonda Rhimes' Scandal (South Africans know the show as The Fixer) and the cutthroat genius of Francis Underwood in the masterfully simplistic House of Cards, there lies a demand for an objective, wholesome take on politics.
This is where Madam Secretary delivers in more ways than one. With a classic balance between the crises of the world and a dysfunctionally functional family, the story of Elizabeth McCord and her journey through some of the toughest diplomatic predicaments is refreshingly objective. The understated take on the family unit is also very well done. It is rare to find a healthy marriage portrayed on television today in all its blatant fullness.
Téa Leoni brings an understated performance that ties all the characters together in a pleasant representation of the Secretary of State's daily life. Granted, there are some weaker characters and throwaway banter, but it brings a warm familiar aspect found in 90's sitcoms. Each episode is a cohesive step in the story, which has its own appeal that is contrary to any other show on air in this genre. It is definitely not one of those series where you silently die inside while waiting for the next episode to come out.
If you are used to the 'adrenaline junkie' type of content, the pace at which the story runs could be considered a bit tame. But what you lose in dramatic emphasis, you gain in intellectual perspective and ethical consistency. The moral fabric of the show is in no way pious. The question of what is right and fair is consistently brought up – with many different opinions being shared, which gives the audience a broad perspective.
If you are looking for a unique piece of entertainment that is well-balanced, wholesome and candid – Madam Secretary is your kind of show. It will leave you feeling more intelligent and encouraged.
Do you have questions about Jesus or would like to know more? We would love to connect with you. Just click below to send us your questions!