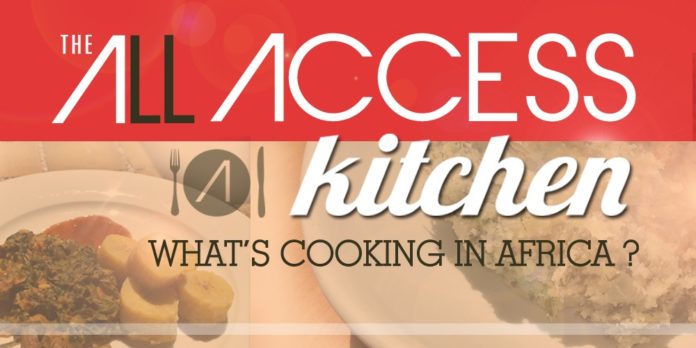 Beans and Sweet Potatoes
Our featured cook: Gloria from the DRC 
Ingredients:
250 g of dry Red kidney Beans
1 medium size sweet potato
Half an onion
1 fresh tomato
1 teaspoon of Tomato paste
Salt
1 clove of garlic
Cooking oil (preferably palm oil)
Sweet potato, onion, and garlic are to be pealed and rinsed in clean water. Beans and fresh tomato should also be rinsed.
You can add any spice of your choice to this dish like parsley, beef spice etc..
Method:
Cook beans in water at a high temperature until soft (approximately 2 hours)
Cut the sweet potato in small to medium pieces
Chop onions, fresh tomato and garlic
When beans are soft and ready, Pour 3-4 table spoons of oil in frying pan, when the oil has heated up, add the above chopped ingredients.
Add 1 teaspoon of tomato paste and a dash of salt. Continue frying until all ingredients mix well.
Add  in your diced pieces of sweet potatoes cook for 3-5 minutes
Throw the above mix in your pot of cooked beans, add ½ cup of water and leave to cook for 15 minutes until sweet potatoes are soft and all ingredients mix well.
Enjoy!
Do you have questions about Jesus or would like to know more? We would love to connect with you. Just click below to send us your questions!