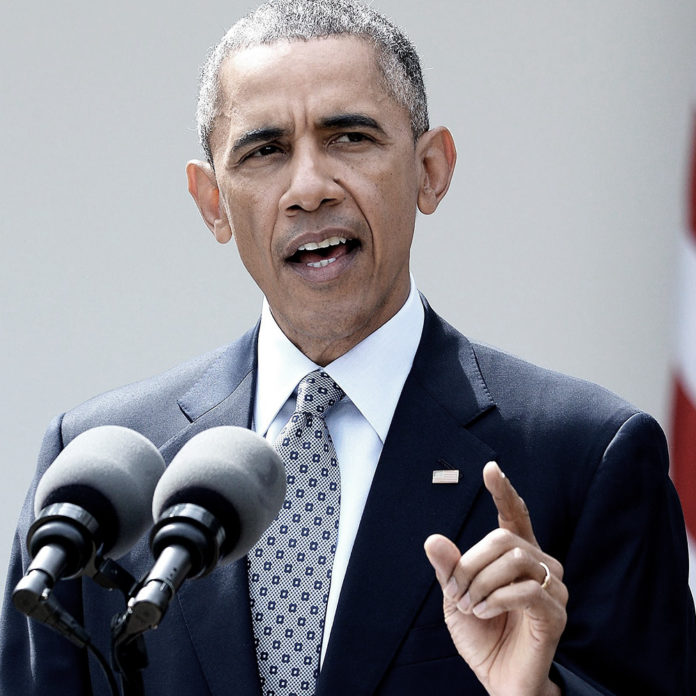 Today marks the official change of office for the President of the United States. And if the recent weeks haven't shown you, the love for the outgoing first family has been more than overwhelming. Whether you have been an avid follower or a bit of a reserved observer, there are a few things about the Obamas that I think we should appreciate – things that aren't normally found in political leadership. These aspects of their lives go deeper than policy – they are the things that make us proud to be human.
Healthy Marriage
Barack and Michelle Obama have been a bastion of hope for the modern-day marriage. With arguably the hardest job in the world demanding every piece of effort of Barack, they have been so vocally appreciative, visibly affectionate and mutually supportive over the past eight years. A man talking about his respect for his wife in a national speech is something most of our modern world would find hard to understand. Michelle Obama holds a law degree, and in many ways matched Barack's credentials when it came to career. Transitioning into her role in the White House meant she was not just going to be the arm-candy, but a powerful partner for change. It is unprecedented to see the active first family laughing together, hearing how they tease each other and then turn around and honor each other as well. The jury may be out for a few years concerning the Obama administration's positive impact on American life, but it can be undisputed that the family commitment and real, respectful affection portrayed by this couple has affected the world's perspective of marriage for good.
Intelligent engagement
The one thing that has to be admired when watching both Barack and Michelle Obama is the way they deliver their ideas. From the history-breaking speeches that surrounded the mantra 'Yes We Can', to Michelle's emotional speech in support of Hillary Clinton's campaign – there is a poise and dedication that allowed ideals to shine. The caliber of language and reasoning elevated the listener and inspired a better world – whether you agreed with the policy expounded upon or not. Moving forward, I believe people will watch the presidential speeches for different reasons – ones that may seem more 'fantastical', but there is no doubt that the former kind of level-headed, informed rhetoric would be missed. Michelle's statement, "When they go low, we go high" has become a phrase that can truly express the spirit of their time in the White House.
Symbol of progress
One cannot ignore that the first African-American family in the White House was a major symbolic representation of how far American society has come. It is one of the greatest legacies Obama will be credited – and that was before he stepped into office. The true effect this has had, however, is something that has been broadly discussed – with many saying he did not do enough for black equality, while the reactions to things Obama did mention concerning race were also extremely heated. Overall, however, I believe that Obama did his ethnicity and culture proud. His focus, wise responses and respect for the office of president was impeccable. Where previous Presidents declared wars, had affairs, were caught in scandals and floundered under pressure – Obama has been resolute in facing the challenge and giving his calculated response. His time in office was in many ways more wholesome than many administrations that proceeded it.
As a family they have an electric chemistry that made people think of the Kennedy's – but the Obamas are more. Where the Kennedy's had star power, the Obamas have substance. Their personal values were the bedrock of their outward lives and it is hard to argue against that.
Faith is a definite factor when it comes to living a life of consistency. Under huge pressure and in great struggle, even the most powerful people in the world need help. As the Obama's have been an example to many, I believe that we are all called to be exemplary – and that cannot be achieved without being grounded in God. There is nothing more important than to know that there is someone much bigger than you who can see the big picture and can guide you through the trickiest of situations. If you would like to know God in a way that applies to your every day life, click on the link below.
Do you have questions about Jesus or would like to know more? We would love to connect with you. Just click below to send us your questions!