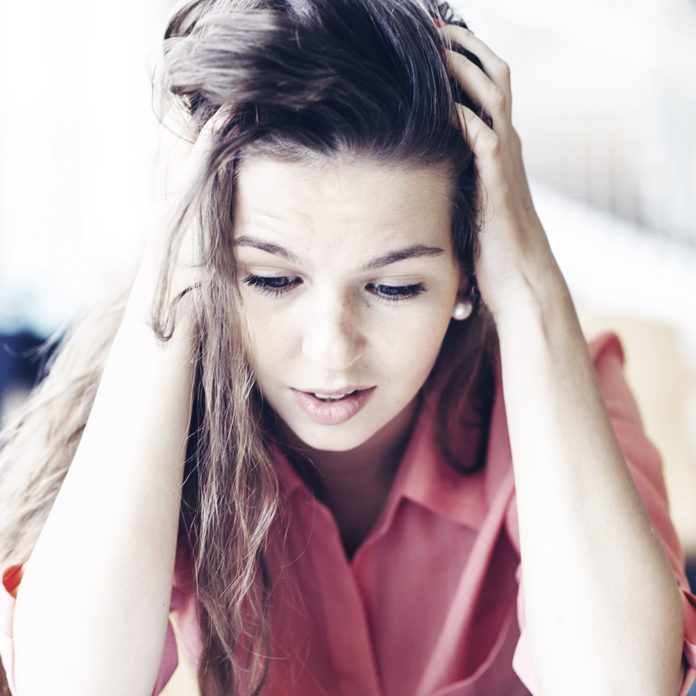 This piece may challenge some people and it could help many who are going through challenges or trials right now in their lives. Would you believe it if I said that we are the ones who profit from our trials?
In 2014, my wife and I went through the pain and heartache of losing our baby through miscarriage. That was the first part of a two-part drama that was going to unfold in our lives.
She was almost halfway into the pregnancy when we lost our daughter. My wife had to go through labour and the birthing process and we were both left disillusioned and heartbroken.
For four years we had served in our church, and we both had a deep faith. After the loss of our baby I found my faith, suddenly, dangling by a thread. It felt like all that remained of that once burning fire was now just a dying ember. After all, I had prayed vehemently for God to save our baby, but we still lost her.
I was so mad at God and I was drifting away from Him until the day He spoke to me.
All He said was: "Do not allow the enemy to be right about you."
A few days later, I felt inspired to read the story of Job in the Bible. In this strange wager between God and Satan, Satan basically accuses Job of only being faithful to God because he was wonderfully blessed and had never experienced any hardships; then Satan tells God that the only reason Job worships Him is because He continually blesses Job. Satan then tells God that if He were to send a few trials Job's way, that Job would curse Him and no longer worship Him.
I had read the story of Job before, but somehow this time as I read it I could visualise it all – it was more relevant since losing our baby; more real.
It was while reading it that it dawned on me what God's words to me meant: "Do not allow the enemy to be right about you!". These words rang in my head like a bell. My authenticity as a believer was being questioned, and now that I understood what was happening, my resolve was strengthened by that understanding.
I made a decision then and there that I would not turn on God no matter what happened in my life. After all my relationship with God is not based on how much He blesses me, right?
Second test
A week after the loss of our unborn child, tragedy struck again. It was Father's Day (a tough day after what I had just been through) and at around midnight my wife started screaming in pain. She ended up in hospital again but this time it was her life hanging in the balance. An unknown cyst – the one that had burst a week earlier, killing our baby and poisoning my wife's bloodstream – had resulted in a very serious and nightmarish rush against time. She was now in the final stages of septicaemia (organ failure) and death. Doctors told me no-one ever survives this level of infection. So, with my resolve newly intact I began to consider the reality that was laying before me – another test?
I began to pray. I asked everyone I knew to pray. I was not going to give up that easily. Then a miracle happened: My wife survived what seemed an impossible situation. The doctors were amazed and confused as to how she survived. I wasn't confused at all. I knew that God had come through. A miracle had occurred – this was also the sentiment of the doctors who had worked on my wife. Even they said that they had nothing to do with her recovery, because in their minds, she was not going to pull through. In the operation, my wife lost her womb and ovaries. We could never again have children naturally. Man, was I disillusioned and angry. Why did this happen to us?
This question is asked by many people every day… Why does God allow good people to suffer? Why didn't God fix everything?
The thing that I have come to realise is that in times of trial, some people decide to blame God, and turn their backs on Him. Some people dig deeper into their faith and draw closer to God and rely on Him to strengthen them and get them through.
I had a profound thought the other night: My faith was never weakened by my trials, but rather strengthened. My relationship with God and my faith and understanding of Him all grew to a much deeper level due to all that I had been through.
The problem in today's Christian society is that many are taught that God wants to bless you abundantly and I agree, to a certain degree. Yes, God does want to bless us, but there is a fine line between the "prosperity gospel" and the truth. People that believe God only ever wants to bless them will find it very difficult to understand God when trials do come their way – when heartache, loss and pain befall them, how would they reconcile the God of the prosperity gospel with all the trials they are facing and that many millions of believers are facing and have faced around the world? They would not be able to!
These beliefs can produce nothing more than weak Christians who will fall away at the slightest misfortune, but James gives us truth and encouragement.
"Dear brothers and sisters, when troubles of any kind come your way, consider it an opportunity for great joy. 3 For you know that when your faith is tested, your endurance has a chance to grow. 4 So let it grow, for when your endurance is fully developed, you will be perfect and complete, needing nothing." – James 1:2-42
I got this verse in James a day after having my profound thought. Now you can call this coincidence if you wish, but I no longer believe in coincidence.
Just remember that God is not your genie in a bottle and He does not have to bless you or answer your prayers. He does do these things but do not get to the point where you become so arrogant that you expect these things from Him. It's the trials that produce the strength and courage within us to keep us on track and grow our relationship with God to a much deeper level. I know many of you out there are struggling with loving God or believing in Him or maybe you have lost your faith in Him because you seem to have been let down by Him, but check out these comforting words that Jesus spoke to us in John 16:33:
"I have told you all this so that you may have peace in me. Here on earth you will have many trials and sorrows. But take heart, because I have overcome the world."
The truth is, God has already given us the greatest blessing any of us could ever ask for and if I never see another earthly blessing in my life again, that is fine. That's why I shall be content and happy in knowing that what Jesus accomplished at the cross was the greatest gift and the most important blessing I could ever receive.
Do you have questions about Jesus or would like to know more? We would love to connect with you. Just click below to send us your questions!