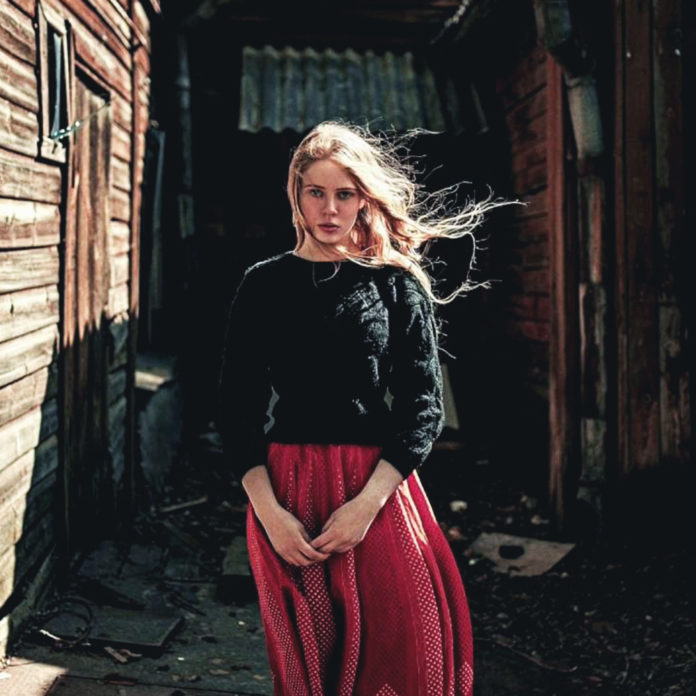 Four months ago, a YouTube video went viral. It captured a moment where Pharrell Williams – arguably one of the best producers of our time – was lost for words while listening to a student's track at New York University. Since then, Maggie Rogers has graduated and has been signed to Capitol Records. Her first single – Alaska, which was the track that  went viral – was recently released and she has been featured in Vogue.
It is safe to say that in the last four months, Maggie Rogers has gone from an introspective student to one of 2017's most exciting musical trend setters. Her eclectic folk sound – combined with clean production and catchy lyric – is something that could possibly best be described as "forest pop". In the world of folk she strikes a balance between the 'maximalist' wailings of Florence and the Machine and the minimalist swells of early Bon Iver. Using samples taken from nature, she weaves sound rhythmically in a way that values silence as much as any specific sound.
Over and above all the achievements Rogers has attained in the past few months, she has also been tipped by the ever-growing authority of online music – Vevo – as one to watch. Check out her acoustic version of her debut single:
From her Instagram account to her 70's inspired wardrobe choices, Maggie is an authentic brand – whether intentionally constructed or an assimilation of personal identification. She knows who she is – and it transcends all of her expressions.
There is no replacement for authenticity. It is something this world craves more than any high or sense of achievement. The jury is still out on how Maggie will fair in the face of success, but she has captured the world with her honesty and simple love of her craft.
One area in which I believe authenticity is vital, is our faith. You can live deluded about many facets of life, but one area that you will never be able to hide from is the state of your soul. How are you when no one is watching? What would you be like if you spent a day alone – without social media or entertainment? I have found myself empty in those moments of silence. That's when God really applies to life. Faith addresses our soul before any other opinion or circumstance can. It is what keeps us grounded. If you want to address this area of your life – click on the link below.
Do you have questions about Jesus or would like to know more? We would love to connect with you. Just click below to send us your questions!