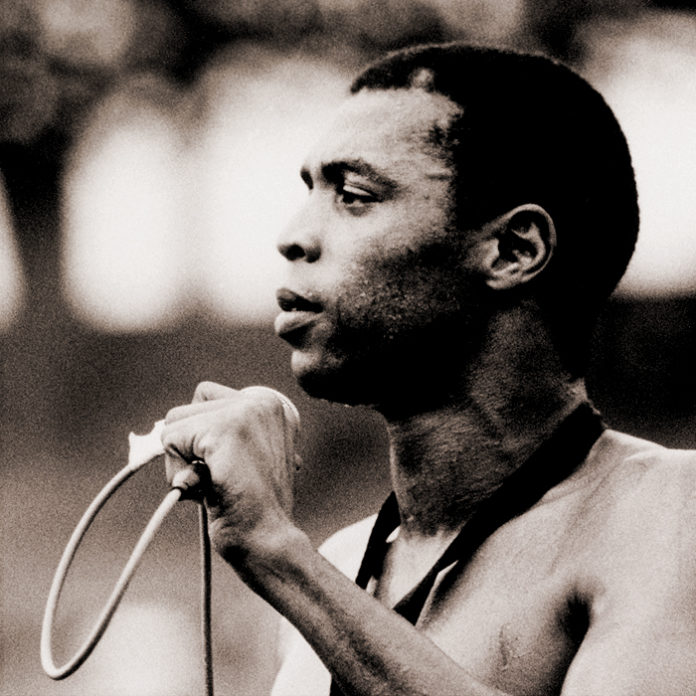 One cannot speak of African music without mentioning the Nigerian Afro beat sensation, Femi Kuti. Femi Kuti is the son of the legendary founding father of Afrobeat, Fela Kuti. Born in London in 1962, Femi Kuti is a singer-songwriter who has mastered a number of instruments including the saxophone, trumpet and keyboard. With a career spanning over 4 decades, Femi has released over 14 albums and has been nominated for the Grammy Award 4 times. Among his greatest hits are songs such as "Beng Beng", "97", "Stop AIDS" and "No place for my dreams" just to mention a few. Femi has done a number of collaborations with artistes across genres and among them, Wizkid, Ms Def, Macy Gray and D'Angelo.
I had a privilege of chatting to the man himself and this is what he had to say:
Ed: Who is Femi Kuti?
Femi: Femi Kuti is a musician who loves simplicity, who loves to play music, who loves his family and peace.
Ed: Back in the 70s, music to a great extent was regarded as a career for loafers, how did the rest of your family react when you mentioned that you wanted to pursue a career in music apart from the fact that you were the son of the legendary Fela?
Femi: Everybody knew I wanted to be a musician. In fact my father urged me to drop out of school and said it was a waste of time. My mother and uncles wanted me to study further even if it was to study music and so there was conflict in the family. They wouldn't understand why my father who was a university graduate wanted me to drop out of school to pursue a career without prospects such as music. So most of my friends ended up being doctors, lawyers and I ended up a musician.
Ed: Your career has spanned over 40 years and you are still going strong. What keeps your music relevant and how have you evolved to remain relevant to your audience?
Femi: I think an artiste has to be true to himself. Music is like studying to become a doctor or lawyer and so you have to keep studying. I study always, I practice my music at least 6 hours every day and try to teach myself all the instruments so I know how they feel. So it's important for the artiste to understand how important music is in our lives and to perfect my art at every stage.
Ed: What are some of the challenges you have faced as a musician?
Fela: Being my father's son was my greatest challenge especially in Nigeria where people always compared me to my father Fela Kuti. They would say things like "You will never be as good as your father. Then there was a time when the media went into a frenzy and spread negative stories about me and the shrine. They said Femi Kuti has gone mad but I kept my head down.
Ed: We have many challenges in Africa, where do you think we are getting it wrong as a continent?
Femi: I think we Africans don't love our own continent. You go to America or Europe, you can drive from one place to another on good roads but there is no way you can get to see Africa by road. The dream of Kwame Nkrumah was to see Africa unite and love their land so we have the best education, health services etc. Individually some Africans excel but together we are failing. Politicians squandering public money and so we find ourselves in a predicament.
Ed: You are very vocal and some people would consider you something of a rebel, what do you have to say?
Femi: When they say things like that I just start giggling. The media has said in the past that I am mad and so people believe that and when they meet me, and see me fully dressed, they wonder why I am not acting like a mad man. But I never let that bother me because it will stop me from being who I am. So I just ignore those comments and don't give it the time of day.
Ed: You seem to value family greatly, what is the significance of family to you as an individual.
Femi: I think family is the most important part of my life. They have been with me from the beginning, even when other people betrayed me, they have always been there and have stuck by me. I am thankful for my mother and I cherish my kids.
Ed: How many kids do you have and are they also musical?
Femi: I have 6 kids, 3 boys and 3 girls and I have adopted four, so 10 kids in total. The eldest is studying classical music in England and I think for the younger ones, it's still too early to say. But they do tow the line and are troublesome like me. I wouldn't be surprised if they follow in my footsteps.
Ed: What legacy would you like to leave for your kids and for the African continent as a whole?
Femi: NONE! I don't think about that, I just live my life and do what I have to do. The most important thing that I think of now is to play the best music, to take care of myself and my family, anything else will be secondary. (giggles) And I will be dead so whatever anyone says about me then won't really matter.
Ed: And your final words to Africa?
Femi: I love Africa and Africa must love herself!
If you had the privilege of speaking to Femi Kuti, what would you say to him?
Do you have questions about Jesus or would like to know more? We would love to connect with you. Just click below to send us your questions!